After the hugely successful first event in Phuket months ago, the TropOut team has finally announced the date and place of their second event. The team has raked through the world for the last couple of months to find a perfect place to host the second instalment of the festival.
The next TropOut festival will be held in New Caledonia in May next year. The organisers of the gay travel event found the palm-fringed coast of the South Pacific island paradise the most suitable place for the gay guys.
Aaron Zoanetti, the managing director of TropOut found the outlandish beauty of the Melanesian region the most suitable destination for the gay travellers to revel in. according to him, the territory has everything to host an event like this one – striking natural beauty, nice weather, exotic cuisine, and above all, an accepting community that are open to diversity.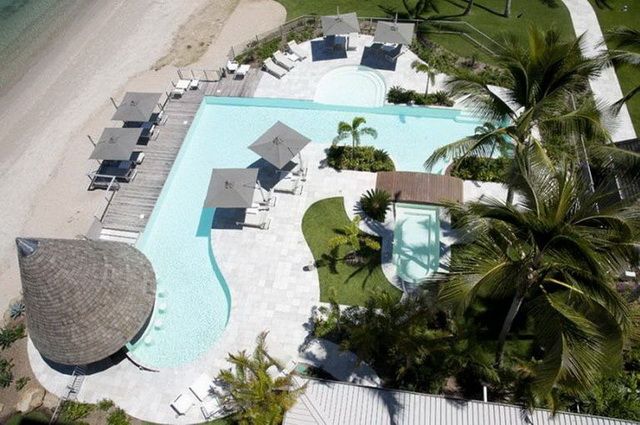 Photo Credit: New Caledonia Tourism
The second TropOut event celebrates the concept of 'Chill, Party & Explore', which totally resonates with New Caledonia's natural attractions and many wonderful venues to arrange event parties. The organisers invite gay travellers to come and join parties in Noumea, the capital of the island, to have a weeklong unforgettable experience with the company of likeminded people.
Caroline Brunel, the Australian sales and marketing director of New Caledonia Tourism, said that they are thrilled to have the chance of hosting the 2017 TropOut Festival. She took it as a golden opportunity to market the territory's image as gay-friendly and strengthen its position as a gay-friendly travel destination in the world.
Ms Brunel also hoped that the event would catch the attention of likeminded Aussie travellers. New Caledonia is just a few hours of distance from Australia.
On the other hand, Mr Zoanetti hoped that the spectacular settings of the 'Paris of the Pacific' would take their next event to a whole new level.
Photo Credit: New Caledonia Tourism
Travellers interested in joining the event can take the advantage of early bird pricing that starts from AUD$985. The 7-night package will be held from 6-13 May 2017 and includes accommodation, breakfasts, yoga classes, spa treatments, pool parties, and many more facilities.
Visit TropOut website to now more details about the event.